Schedule a Private Session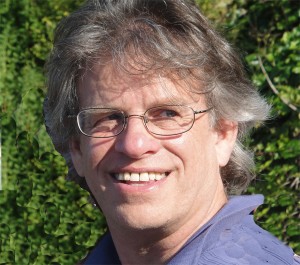 Discover and change beliefs and attitudes that are sabotaging you. PSYCH-K can help you rewrite old patterns in all areas of your life!
Relationships
Self-Esteem
Prosperity
Health & Body (including weight loss)
Personal Power
Spirituality
Grief and Loss
---
Links to Michael Warmuth's other websites:
The home for the Live Guided Meditation webcast
Includes information about the release of his Hammered Dulcimer album on CD
• Michael Warmuth's Songs for Awakening
The home of Michael's music and meditations for healing and deepening of awareness.
How Michael receives guidance from Deeper Awareness. Buy the book of Wisdom from Deeper Awareness!
Find your purpose and create the life you want
Michael may very well have, in 15 minutes, pulled the final plug on a deep-seated belief I had been wrestling with for decades. Within a few days, I began to notice changes in my mind set and, very soon, in my life. I am convinced that our beliefs are a vast majority of what governs our reality (along with limitations and attitude) and so I know for sure that this is extremely important work. Change can happen instantly, if we are ready; I believe that working with Michael "got me ready."
Laura Lavigne, Life Coach, TreeHouse Coaching
The 'secret of life' is BELIEF. Rather than genes, it is our beliefs that control our lives. PSYCH-K is a set of simple, self-empowering techniques to change your beliefs and perceptions that impact your life at a cellular level.
Bruce Lipton, Ph.D., Cellular Biologist and Author of the best-selling book, The Biology of Belief
Listen
to Michael's latest songs and guided meditations.
Are you having trouble accomplishing your goals or living the life you want? If so, you may have a conflict between your conscious desires and subconscious beliefs. As Henry Ford once said,

"If you believe you can or if you believe you can't...you're right!"

Your life is a reflection of your beliefs. These beliefs – usually subconscious – are the cumulative effect of experiences throughout your life. As a result of past negative experiences, we sometimes think and behave in self-defeating ways.

PSYCH-K is an effective and easy way to change unwanted attitudes and beliefs that prevent you from living your dreams. You can change those unwanted beliefs into beliefs that support you...quickly and easily! Unleash your hidden potential and make the "Law of Attraction" work for you.

Call or email me today to schedule a personal session and start living the life of your dreams!

Visit the Psych-K website for more information.
About Michael Warmuth
I am a Certified Advanced Practitioner of Psych-K, and have been involved in the work of personal growth and self development for over 20 years. My goal has always been to assist each person I work with to become empowered to live the lives that bring them fulfillment. To achieve this goal I have trained and worked in many modalities, including body oriented psychotherapy, group work, action methods and breathwork. I have a Master's Degree in Social Work as well as a number of professional certifications.

When I first read of Psych-K in Bruce Lipton's The Biology of Belief I somehow knew that I needed to learn and incorporate this process into my work. And I was right! It has been very powerful, both for myself and for the people I work with. It is now possible to access very deeply held negative beliefs and change them almost immediately, instead of over years of hard work. It will work for you too, and I would love to help you overcome any obstacles you are experiencing in living your life to it's fullest. Give me a call or email me and we can work together to help you start living the life of your dreams!